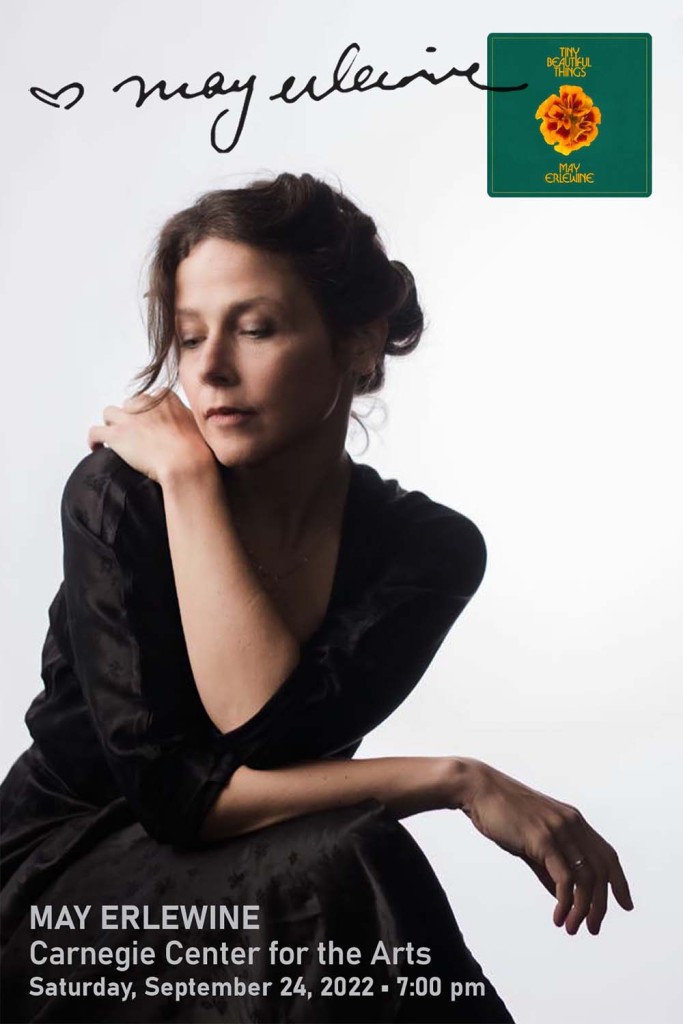 Tiny Beautiful Things – Saturday, September 24, 2022
A performance by May Erlewine in a coffee house setting.
Seating is limited, please RSVP to the Carnegie Center.
May Erlewine is a beloved Michigan songwriter with a Lion's Heart and an exceptional talent for reflecting on her experiences and crafting them into songs we can all relate to.
Her newest record, Tiny Beautiful Things, is no exception. Named after the book by Cheryl Strayed, the album is a collection of songs focused on the power of connection and the emotional exchanges surrounding love. Her songs, like Strayed's book, suggest that when we share our lives with others, they become richer, stronger, and more full of purpose.
In Erlewine's own words, "This album is an invitation to connect with the many ways love appears in our lives. If we look around us, it's always there. I feel thankful to get to share these love stories through music and I hope they find a useful place in your heart."