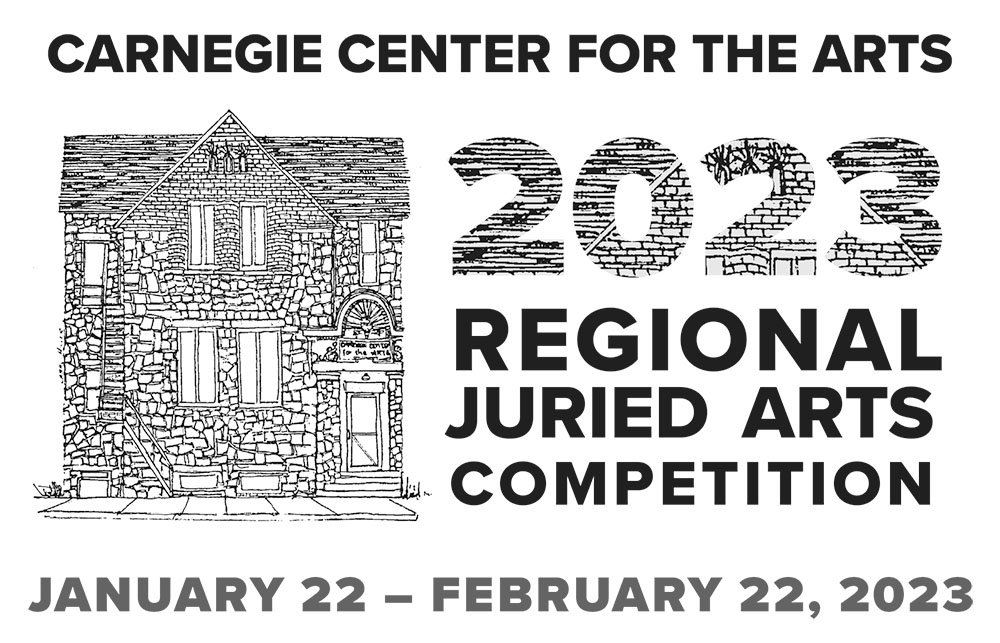 Regional Juried Arts Competition
January 22 – February 22, 2023
Opening Reception:
January 22, from 1-3 pm
Awards Presentation at 2pm
Exhibiting Artists
Lorrie Grainger
Abdo
Harry Ahn
Melody Allen
Eugenia Apawu
Hannah Apps
Mary Baggerman
Tristen Bailey
William T. Becker
Leonard F. Bosma
Jerry Bowman
Joyce L. Brown
Beverly Comins
Steve Cowing
Nancy Crampton
Deborah A. Curtis
Roy G. Deal
Sheila Genteman
Kim Glessner
Fred C. Grunert
Steven Gyllstrom
Maryellen Hains
Ali Hansen
Martha S. Hart
Jeff Heaton
Joy Hemmer
Dean E. Hill
Linda Hoeft
Ron Holder
Ed Huss
Linda Isakson
James Jackson, III
C. Lynn Johnson
Judith A. Johnson
David Jones
Sandy J. Jones
Evan Jordan
Richard Jordan
Salina Kalnins
Vee Kalnins
Lynne A. Kasey
Helen Kleczynski
Donna Kowalewski
Kay Krass
Cynthia L. Krill
Michael E. Kucinich
Connie Kuilema
Pete LaRouech
Carrie Lin
Ame E. Lohrmann
Bobbe A. Luce
Sunday Mahaja
James Martin
Eileen Mazurski
Anne Meyer
Dave Middleton
Kathleen (Wheat) Mills
Lydia Mino
Christi Misner
Evan Monroe
Katie Joy Morris
Kay Julien-Moss
Anne M. Napoli
Ray Novess
Illene Oetman
Michael Parr
Michael Pendola
Deb Potis
Sandra Pype
Maryalice Reck
Liz Rohs
Martha Rosenfeld
Sniedze Janson-Rungis
Jeanette L. Rybinsky
Kim Sawyer
Xenia Rose Schafer
Jane Schley
Elaine M. Seaman
Bart Seelye
Kay Severson
Rebecca Shank
Suzanne B. Siegel
Fred Slaski
Mike Slaski
Barbara Struber
Rosaleen "Roz" Sullivan
Patrick Thomas
Jacob R. Vanderheyden
Kelly Vander Kley
Frances Ballay Wagner
Gay Walker
William Welty
Melanie S. Wheeler
Anna Wickey
Erwin Wolff
Kevin Wolff
David B. Yeider
To the Artists
Thank you for this beautiful exhibit – only possible because of you! It's truly a joy to be surrounded by your amazing artwork!
William, thank you for being our 2023 juror. You were wonderful and we were delighted to have you here!
Juror's Statement
Art is a primary experience.
As an artist, one is fully engaged,
all senses working, in the making,
in the materials and in the process.
If you are a maker, you are immersed
in the primary human experience of art.
As a viewer, the primary experience
is being physically in contact with the art.
Standing in front of it, walking around it
or sitting on top of it, in real time, in real space.
Seeing, feeling, smelling, touching + thinking.
One to one.
As an advocate and member of the community
attending, supporting, promoting,
and celebrating the arts, all arts,
becomes the primary experience.
It takes all these ways of being and interacting
with the arts to preserve our artistic culture
and provide the opportunity for others
to capture the primary experience of art.
I am grateful for the chance to interact with the Carnegie Center for the Arts, the experienced and energized director, and the large regional community of artists. Congratulations to all of the artists included in the exhibition.
William Tourtillotte, Juror